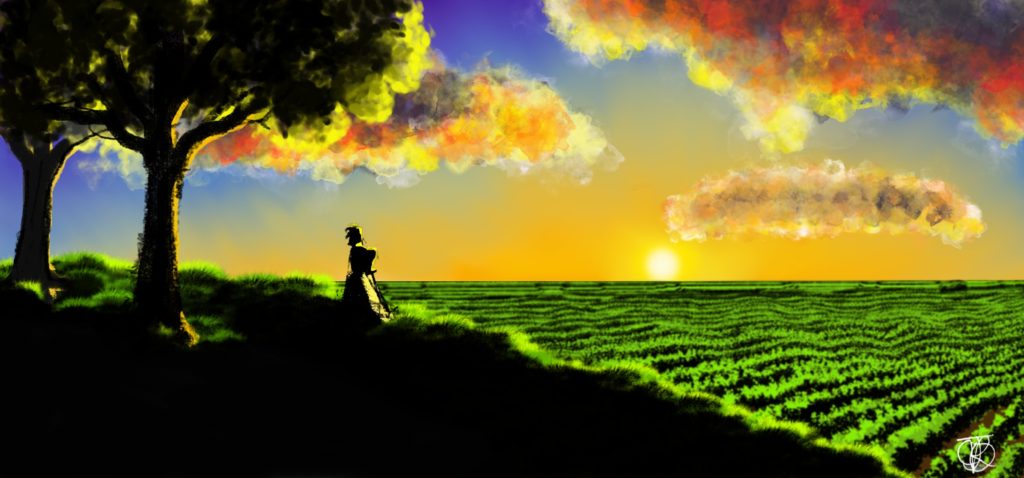 My mixed media painting was begun with a traditional pencil and paper sketch, but it was finished in the
digital drawing program, Krita. It is a counterintuitive look at travel: my family always traveled for
vacation when I was a child. I enjoy visiting new places, but an unexpected result of leaving home has
been a growing appreciation for where I was born. Illinois doesn't get much good press for scenery, but I
love how open our horizon is–how big a view we have of the sky and the sweep of the earth.
Jill Carr